New Shoreditch Showroom
Exciting News: Our Shoreditch Showroom is Open!
Nestled in the bustling heart of Shoreditch in London, our showroom has been strategically positioned to offer you the utmost convenience. We've established a space where you can fully engage with the Liang & Eimil lifestyle, it serves as a gateway to experience our brand's exceptional quality firsthand.
Upon entering, you'll find yourself captivated by the myriad of possibilities that await. Our showroom transcends the traditional concept; it's a realm of exploration and discovery. Here, you can delve into our latest collections and design concepts, revealing a blend of modern, fresh, and timeless pieces that will redefine your projects and living spaces.
Opened its doors this October with a grand opening event, our showroom is set to be a haven for those seeking quality products and exceptional service. Whether you're looking to explore our latest collections, seek expert advice, or simply immerse yourself in the world of style and sophistication, our showroom has got you covered.
Plan a visit to our showroom today and let inspiration take hold. We eagerly look forward to joining you on your design journey.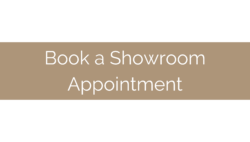 Location
Unit 5, 4 Ravey Street
London, EC2A 4QP United Kingdom
Our showroom is conveniently located in Shoreditch, making it easy for you to drop by at your convenience. Liverpool Street station is just a short walk away, ensuring easy access from all parts of the city.
Opening Times
Our doors are open to welcome you Monday to Friday, from 9 AM to 6 PM. Book an appointment to visit our showroom.
Stay Tuned
To make sure you don't miss out on exclusive offers, keep an eye on our social media channels. Follow us on Instagram, Facebook and LinkedIn for all exciting updates!
We look forward to welcoming you to our Shoreditch showroom and share our passion for quality and style.
See you Soon!