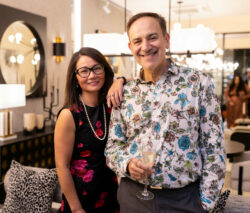 In the heart of Shoreditch's vibrant design district, a new chapter has unfolded for Liang & Eimil, and it's all thanks to you! We want to express our heartfelt gratitude for the overwhelming support and enthusiasm you brought to the grand opening of our New Shoreditch Showroom. Your presence made this special evening an unforgettable one.
At the heart of our event was a remarkable speech from our founders, encapsulating the passion and dedication that has driven Liang & Eimil from the beginning. If you haven't had a chance to watch it yet, you can do so by watching the video above. Their words reflect the ethos and commitment that have made Liang & Eimil a respected name in the world of design.
The grand opening night was an absolute delight, filled with style, elegance, and an atmosphere buzzing with creativity. As we cherish the memories from this evening, we invite you to relive the magic through our gallery of photos from the night. The colourful snapshots capture the joy and excitement that filled the showroom, showcasing our latest collections and providing a glimpse into the bright future that lies ahead for Liang & Eimil. Your smiles, conversations, and connections made the night truly exceptional.
Thank you to our valued guests, none of this would have been possible without the incredible individuals who joined us on this special night. We are thankful for your presence and support, as well as your shared enthusiasm for the world of design. The grand opening marks the beginning of a new era for Liang & Eimil. We are committed to bringing you the best in design, innovation, and creativity. Thank you for being a part of our journey, and we look forward to creating more beautiful memories with you. Stay tuned for upcoming events, new collections, and exciting collaborations in the vibrant heart of Shoreditch.
We would also like to extend our deepest thanks to the team at Liang & Eimil. Your dedication, hard work, and unwavering support played a pivotal role in making this event a resounding success. We genuinely value your commitment to our vision.
As you explore the gallery and watch the founder's speech, we hope you get a sense of the passion and dedication that drives us every day. Together, we're creating a future full of style and innovation. Thank you for being part of our journey, and we can't wait to see you at our new showroom!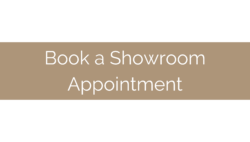 GALLERY