Designer Spotlight: Paul Hughes Interiors
The Designer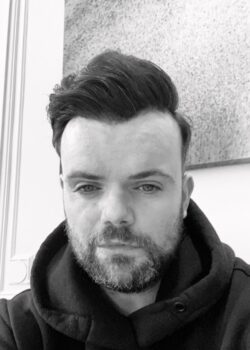 How did you come to interior design?
I became an interior stylist by luck. I was approached by a friend who runs his own property developing business and asked if I would like to buy some furniture and dress one of his latest projects that he was working on. That was five years ago. Two years ago I left my job in retail Management and pursued this career full time. I always had a keen interest in fashion and home interiors, but it was never something that I thought I could make a career out of, never mind running my own business doing it. But I love my job and get love the buzz I get from creating a stunning home for a client.
What was your most challenging project?
The most challenging project I have to date, is the listed building townhouse development that I am currently working on. A lot of planned design ideas to make the flow of the property work better were a challenge to get through the planning committee but it is going to be wonderful.
Where do you take inspiration from?
I take a lot of inspiration from London Properties. Two of my favourite designers are Sophie Patterson and Laura Hammett. So, when planning projects, I also look at these guys for inspiration. A lot of my work is based in Glasgow so I love seeing what's happening in London and getting inspiration.
What are your future plans in terms of designing/growing the business?
This year I expanded the business and started up my own property staging business, where clients can rent furniture from me to help sell their properties. This involves me going into my lovely clients' homes and dressing them to be sold.

What would you say is the most important part of the design process?
To me the most important part of the design process is getting to know your client and establishing a really good relationship – getting to know what they like, dislike, what they are looking for and also what they want from the project once its completed.
Once I have all this information, I then start the design process using all the information from those meetings. A perfect understanding of my client's needs will enable me to design a project that will work for them and offer everything they have dreamed of. It's very easy to design a nice house, but that house needs to work as a home for a client.
"Liang and Eimil's furniture was the perfect choice for this property with their extensive and innovative collections. I have been using Liang & Eimil's designs for some time and I am always excited to see what they will come up with next."
The Project
Tell us more about this design project?
My Latest Project was a stunning triplex apartment that was built by a local developer. It's a Georgian town house split into three luxury apartments. The client had already sold two of the smaller apartments off plan, but wanted to stage this stunning apartment for market launch. The property is located in an gorgeous and affluent area of Glasgow's West End.
The majority of my work is in the west end of Glasgow, where I have built up a reputation for designing and styling luxury homes. I was fortunate enough that the client allowed me to use my design expertise and choices for the entire home.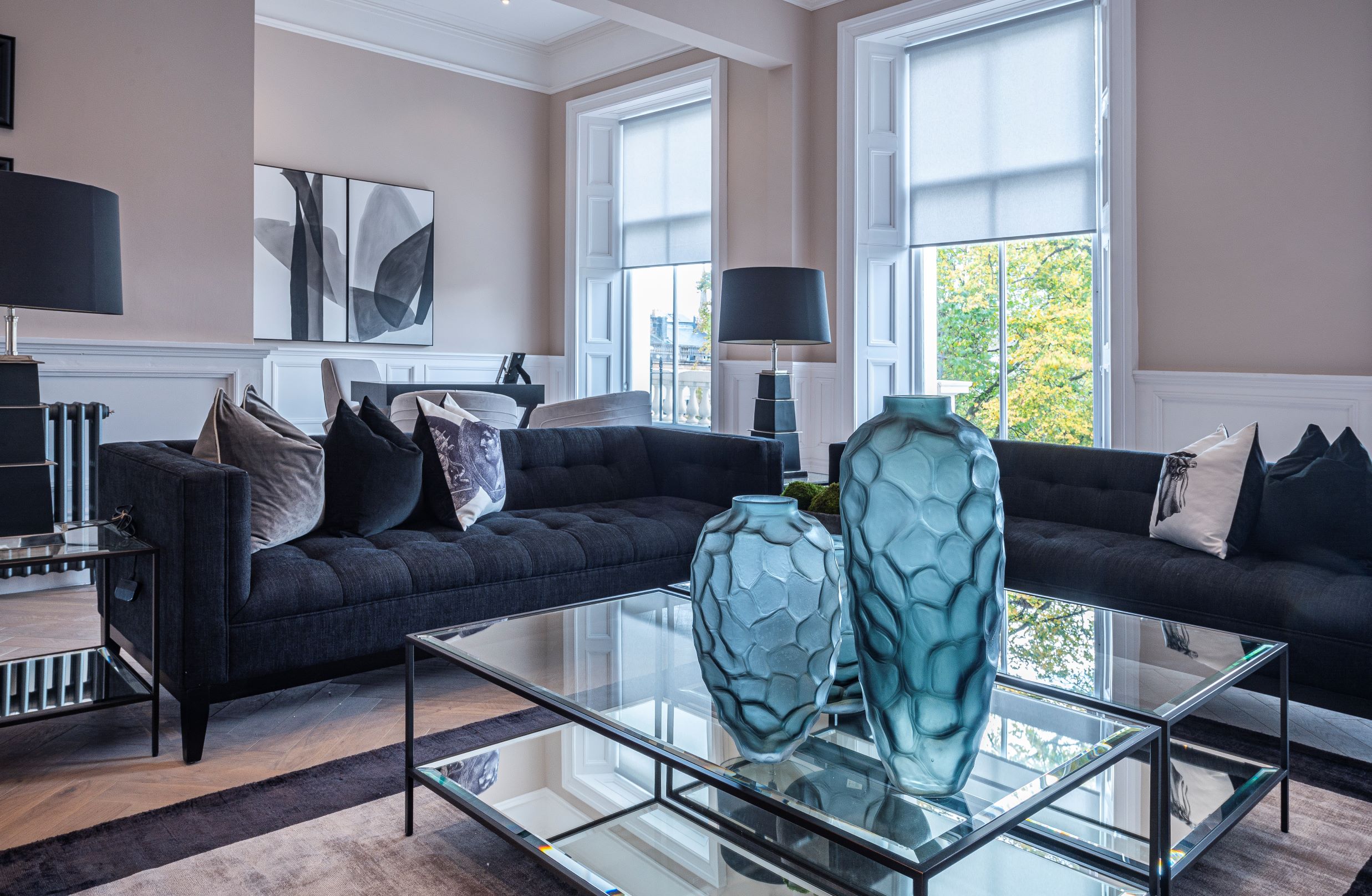 What was your design concept? Were there particular functions / looks the customer specified?
The property has the most stunning original features. Traditional ornate cornicing, grand floor-to-ceiling windows in the formal living area. A lot of the rooms in the apartment are large in size, so I was able to use bold, large pieces of furniture and rich textures and fabrics.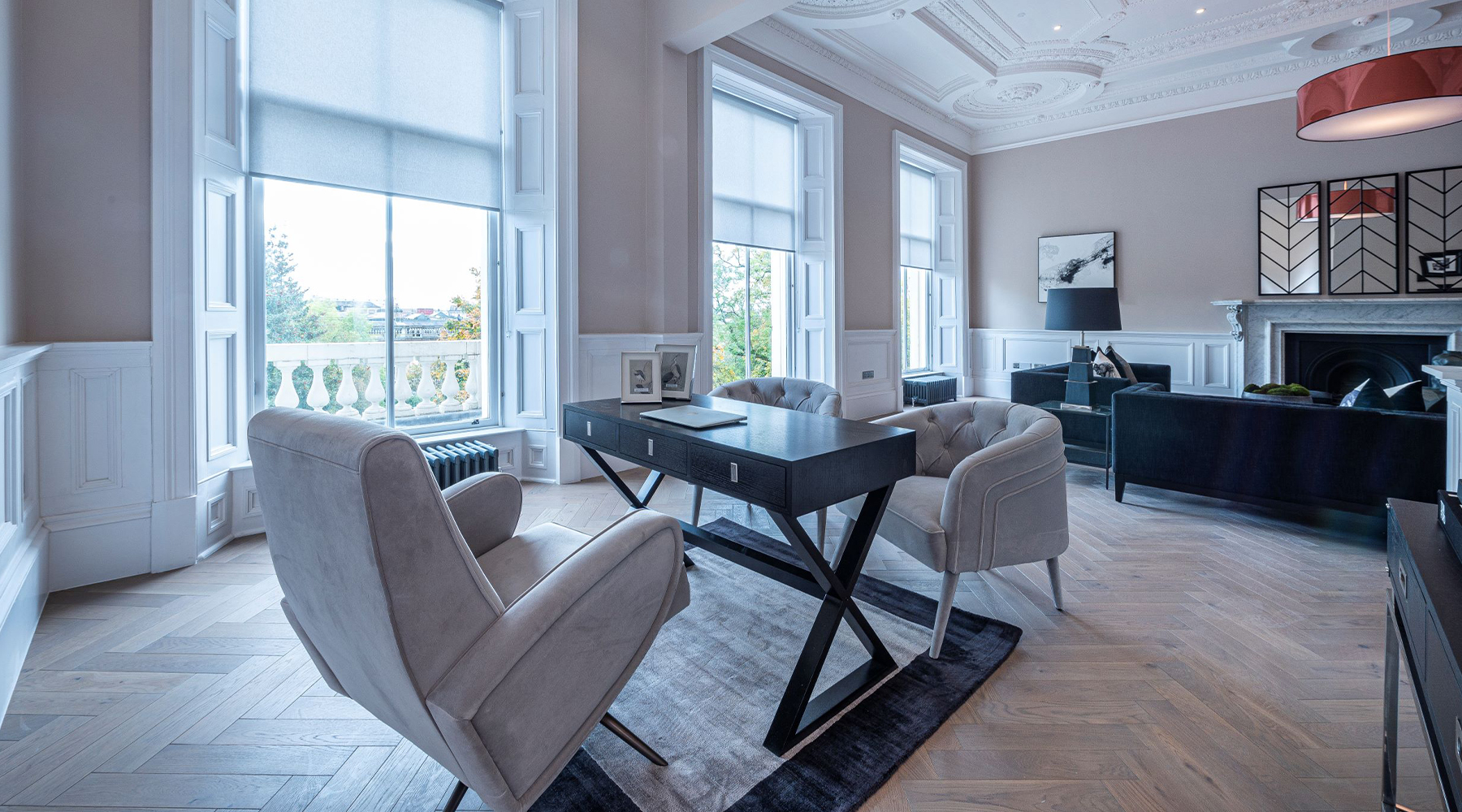 What was your favourite room?
My favourite part of the house has got to be the formal drawing room; I just love the amount of light that comes through the large windows, the original Marble fire and the amazing high ceiling with the original cornicing.
I also loved the office space I created, I decided to create this as more and more people are working from home due to current circumstances, and this was something that I wanted to bring into the apartment, as I felt it would help sell the property, but also show buyers the multi-functional possibilities of the space.
What new projects are you working on?
I have a few projects that I am currently working on, I am designing a stunning luxury townhouse development in the Park Circus area of Glasgow. I have been heavily involved in this from the beginning, with the planning and design process. This will be completed by end of January 2021. I am also staging a buy-to-rent development show flat for another client, this is a modern new build development in a trendy area of Glasgow.
Another ongoing project is the planning, styling and designing of a luxury family home for a private client in Bearsden, Glasgow. A large Victorian house, which will be fully developed to the highest standard and quality.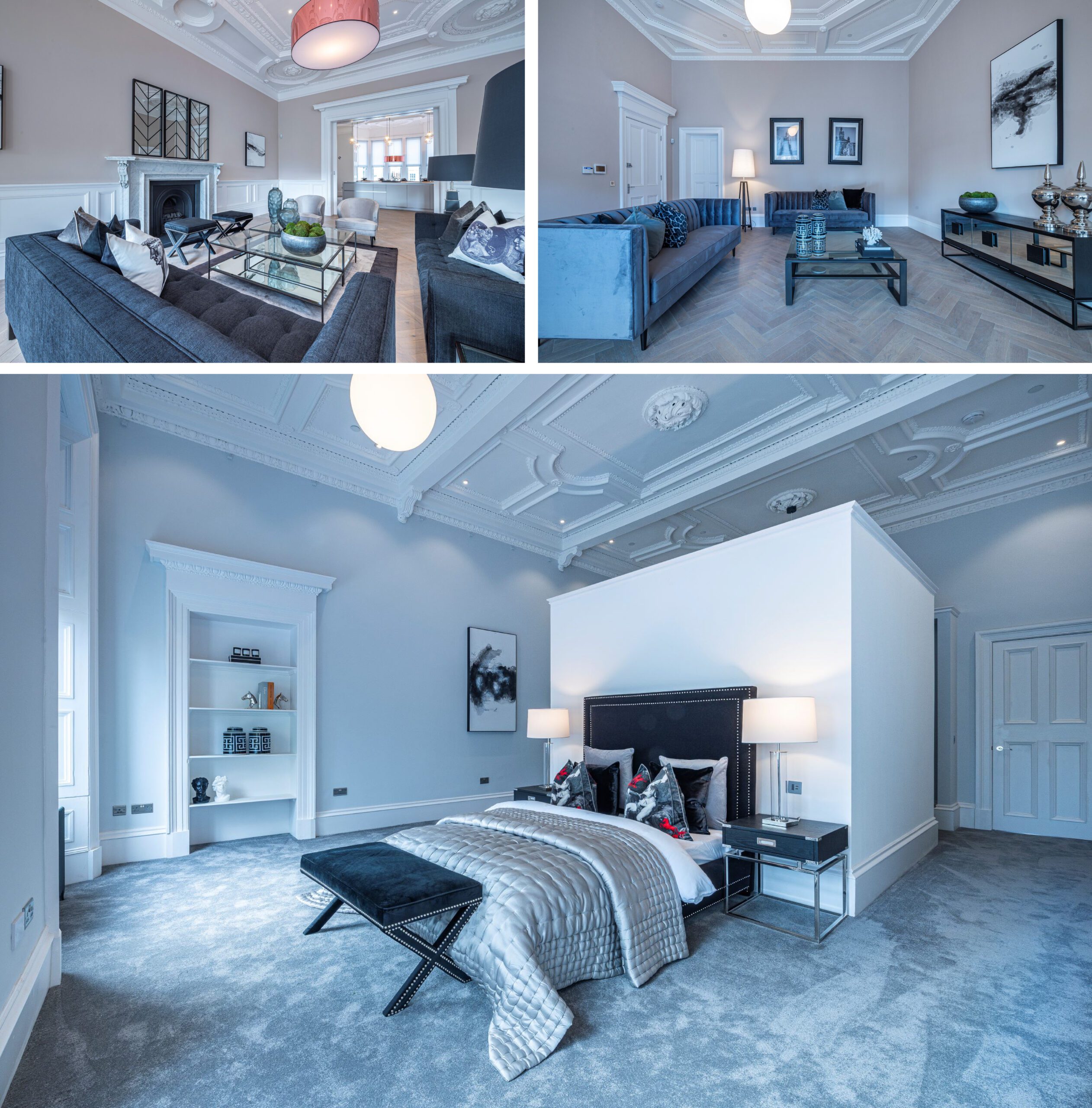 View all project images here